The Samara is a proud founding member of the IBHA (Indonesian Bike Hotels Association), and as such offers one of the most complete list of services for cyclists of all types:
Secure bicycle storage
Basic tools available for small repairs and maintenance
Common spare parts available for sale
No minimum stay required
Bike rental (mountain bikes and road bikes). Based on availability
Tour booking
Free cycling set laundry (one full set a day per person - items included are: socks, gloves, bandana, jersey, bibs, base layer, rain jacket. Shoe cleaning available at a surcharge)
Hearty breakfast options
Packed lunch option
Cycling bars and sports drinks available for sale
Information about local bike shops and repair places
Dedicated airport pick-up
Directions to the nearest bike hotel, also available in .gpx to download on your navigation device
To get the best rates, please visit www.thesamara.com or send an email to info@thesamara.com
Or you can fill the form below with your request and it will directly be sent to The Samara for quickest handling.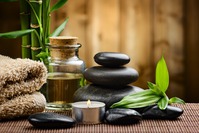 — Contact The Samara —
We will answer as soon as possible!